Newsletter n°86 NEWSLETTER
FINANCIAL COOPERATIVE ASSOCIATION OF INTERNATIONAL CIVIL SERVANTS
SALE OF SHARES
This was a great first for AMFIE and many of you responded to the call; 57 buyers for 6 sellers and nearly 3,000 ordinary shares requested for 1,250 offered!
We have thus reached the maximum issue limit set by the General Meeting at €200,000 and issued 1,218 new shares. Our share capital is now composed of 83,018 ordinary shares. Thank you for your trust!
| | | |
| --- | --- | --- |
| | # Shares | # Members |
| Offered | 1.253 | 6 |
| Asked | 2.929 | 57 |
| Issued | 1.218 | 95* |
* of which 38 under the preferential subscription right
ONBOARDING
SINCE LAST SEPTEMBER, YOUR ASSOCIATION OFFERS AN ONLINE ACCOUNT OPENING SOLUTION.
We have digitized the membership file and offer authentication and identity certification as well as a qualified remote signature.
The process is now simplified and entirely dematerialized, with a view to facilitating membership for all our prospects, regardless
of the distance between us.
Membership application by post is still possible.
Our next step towards digitalization will be online authentication for all our members. This method will facilitate the certification of
identity documents that need to be renewed for our files.
FULL REVIEW OF MEMBER FILES
AMFIE is currently updating the information of all our members in order to be as up-to-date as possible on your situation.
This will enable us to be more efficient in our contacts with you and also to comply with demanding european regulations that sometimes require us to make adjustments too quickly in relation to our members (for the right reasons, of course). We are therefore launching this operation which will last 18 months.
Your charming team will progressively contact you by e-mail to inform you of the update of the documents concerning you.
Most of you will only have a few checks to make, but this is also the time to share any changes you feel are necessary, so that we can better support you.
BANK CHANGES: ACCOUNT IN GERMANY
Following an internal policy change, , ING-DiBa AG, Hamburger Allee 1, D-60486 Frankfurt informs us that they are going to make changes to the management of their customer accounts (account in reference for AMFIE DE36 5002 1000 0010 1388 08, INGBDEFF).
If you use this account for deposits, please take the necessary steps to redirect your deposits to one of the following accounts in EUR instead. We advise our members who make their deposits with AMFIE to favor our account with Bank Austria, or one of our two other accounts in euros in Luxembourg.
Bank Austria
Agence V.I.C.,
A-1400 Vienna
AT33 1100 0093 7023 3000
BKAUATWW
ING Luxembourg S.A.
26 Place de la Gare
L-1616 Luxembourg
LU35 0141 6408 6620 0000
CELLLULL
Banque Internationale à Luxembourg (B.I.L)
69, route d'Esch,
L-2953 Luxembourg
LU63 0023 1723 2326 7300 BILLLULL
As the list of our correspondent banks evolves regularly, we invite you to consult it before making deposits. This list is published in our Members' area of our website www.amfie.org under Deposits and Correspondent Banks.
Correspondent banks
LET'S TALK INHERITANCE!
One of the most frequent question asked by our members is: «At what age should I prepare my estate? before age 70? Or after 80?"
Most wealth advisors will recommend that you start preparing your estate before you are 70. By acting before 70, you will have enough time to pass on a substantial part of your estate while usually benefiting from tax advantages that would also be a perk for your heirs.
Preparing your estate during your lifetime can have several advantages. It is possible to use different tools and combine them (donations, life insurance, gifts of money, will) so that the transmission of your assets is optimized from a tax point of
view. It is thus a question of passing on without «impoverishing » yourself or minimizing the amount of taxes.
Sponsoring your children or grand-children to open an AMFIE account allows you to pass on part of your assets to your heirs by offering them the financial stability of an account in Luxembourg.
Passing on part of your estate while you are alive also gives an heir an advantage during his lifetime. However, it should be remembered that an heir can only be favoured on the available part of the estate.
Dividing up one's property and assets during one's lifetime can be beneficial to avoid any disagreement between heirs and possible succession problems.
AMFIE will respect the inheritance guidelines according to the regulations in force in your country of residence and our advisors are available to discuss this with you.
TRANSFER REQUEST: HOW TO AVOID UNNECESSARY COSTS?
To make your bank transfer, AMFIE needs several pieces of information:
The account number, or IBAN code of the beneficiary (International Bank Account Number), which is an international standard throughout Europe,
The identification code of the bank (BIC/SWIFT/ABA...) where the beneficiary's account is held
Without these complete and accurate details, the transfer will encounter obstacles and will not be routed to the destination account.
Often, this information can be found on the beneficiary's Bank Account Statement (BIS). It is often the case that we have to search for this data in order to be able to make your transfer. For example, if the SWIFT code is missing or if the account number and national
ID are entered in your instruction instead of the IBAN account.
In the case of an incomplete instruction, we have to make the necessary enquiries and charge you EUR 5. To easily avoid these charges, here is a useful tool, available on the internet, to find or check the BIC and/or IBAN code that completes the account number: https://www.ibancalculator.com/
Sometimes several banks are involved and when the transfer is rejected, AMFIE is charged a fee. For this reason, we have also had to include these charges in our Terms and Conditions. For a rejected transfer, we will charge the fees at cost.
Conditions and Prices
Yields for the 4th Quarter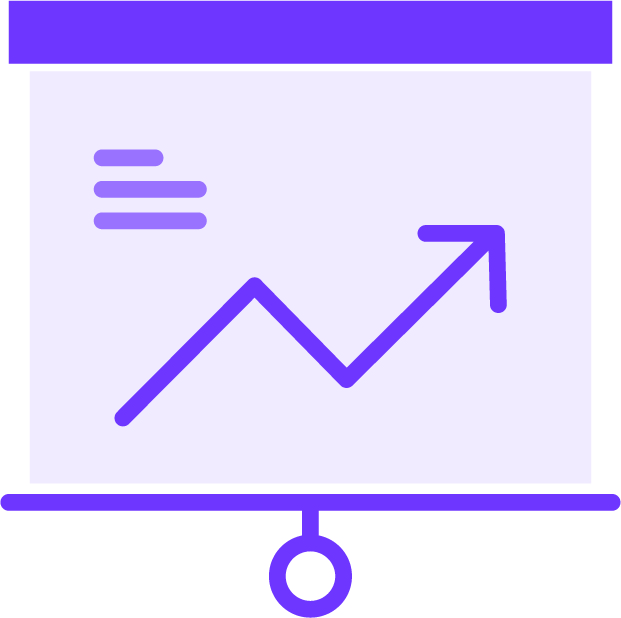 The Board of Directors has decided to maintain the AMFIE yields for the 4th quarter 2022 and they will be reviewed as at 01st January 2023.
Please find the returns on the Savings account, the term deposit AMFIE Flexible, and the Savings account 0-18 with the link below. You will also consult the AMFund past perfomances.
See the yields FINANCIAL COOPERATIVE OF INTERNATIONAL CIVIL SERVANTS
25A Boulevard Royal - L-2449 Luxembourg
Tel (+352) 42 36 61 1 - Fax (+352) 42 36 61 240
E-mail : amfie@amfie.org - Site internet : www.amfie.org
Une question ? Besoin d'aide ?